It's been a full week now since PAX ended, and I have to say this year was way less stressful than last year. Being in the PAX 10 is a huge honor and will be an unforgettable experience–and it was also a ton of work to operate the booth the whole four days. This year, Sony gave me a spot in their booth, just yards away from Bloodborne, where it was fully staffed in case I needed to take breaks or even come in after 10AM.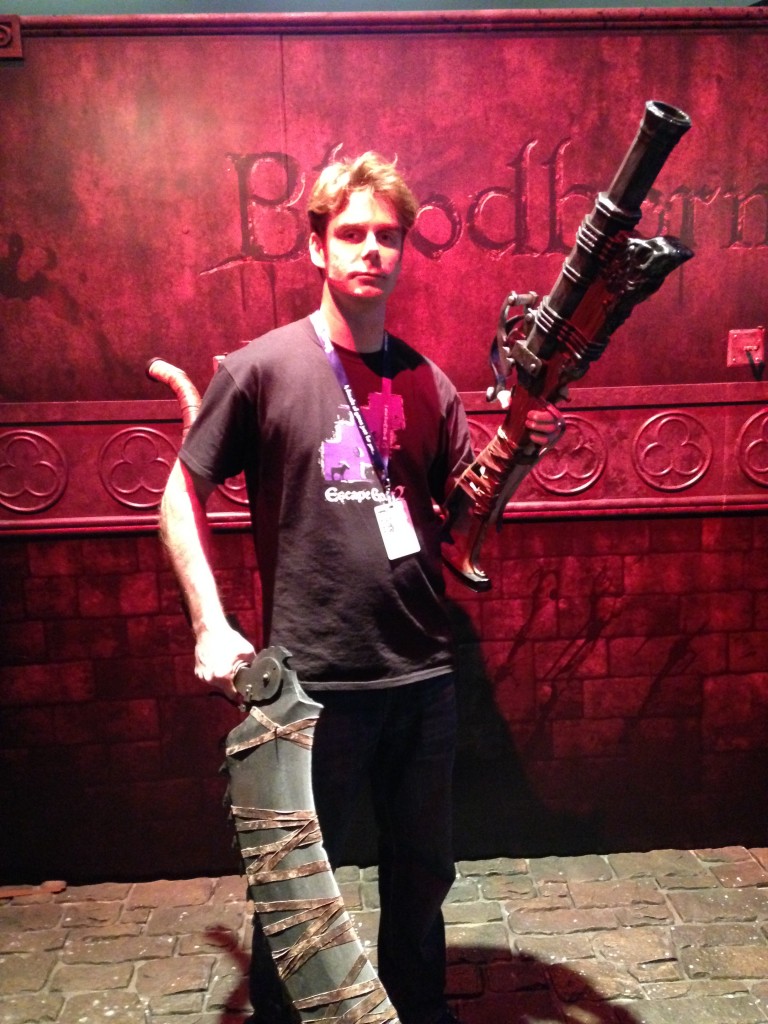 I also made it a point to take a couple walks around the block outside per day, just to stay grounded. It worked out pretty well–7 days later, and I'm already 90% recovered.
It was really cool to be right in between Disney Infinity and Diablo III – Reaper of Souls. People waiting in line for either of those would be irresistibly drawn to the bizarre goat game, and many would be brave enough to try it out. It's crazy to think that 12 months ago, my team and I were showing a version of Escape Goat 2 that only had 15 levels built so far. I had no idea what was left to do on it then–"definitely by the end of the year" was the pitch. And I believed it! I guess we didn't hit too far off the mark, with March 24. And we made a solid game. It's going to be great on PS4. That will happen soon–stay tuned!