The wait is over!  Escape Goat is available on PC, and has debuted in the June Bug Indie Royale bundle.  Get it in the next few days along with some other fantastic games for an unbeatable price.
Before I even had time to write this post, the bundle has already sold 2,200 copies (in under two hours) and even most astonishingly, Escape Goat is trending on Twitter.  Some friends (@DaveVoyles, @MasterBlud and @jmpaul) sent proof of this: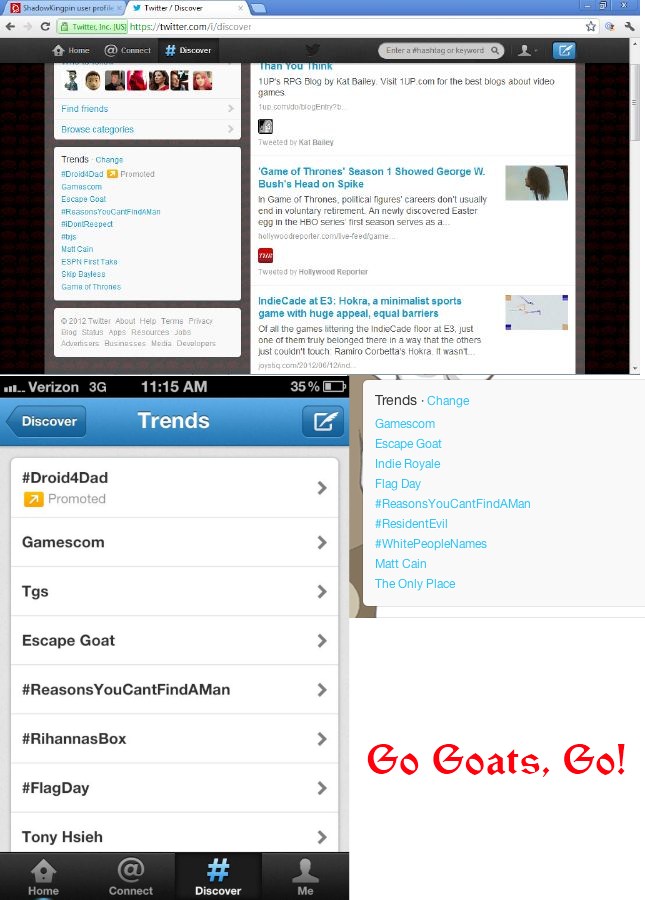 John Walker of Rock, Paper, Shotgun wrote a pretty positive review:  http://www.rockpapershotgun.com/2012/06/14/wot-i-think-escape-goat/
More to come!