For those of you who haven't yet played the Soulcaster games on PC, here's your chance to own both at a $1.02 discount compared to buying them separately ($2.99 USD each) on Desura. The best part is that despite
Josiah Renaudin of PSNFans interviewed me via Skype just last week.  Listen here!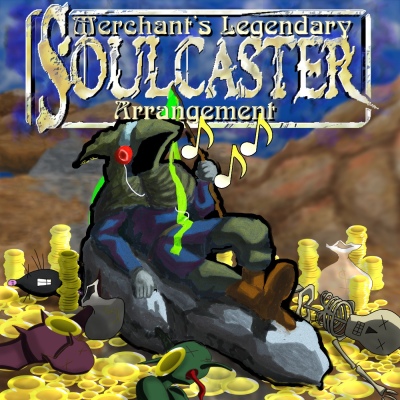 It's official: Indie Royale has added some music content to bundle purchasers, including six never-before-heard Soulcaster remixes done by some talented friends of mine. Back when we were setting up the bundle, the Royale crew asked about adding the
The wait is over… you can get these titles right now as part of the Indie Royale bundle! Already played them on Xbox?  Well I've added a few extras to sweeten the deal: Three control schemes:  Original 360 controller,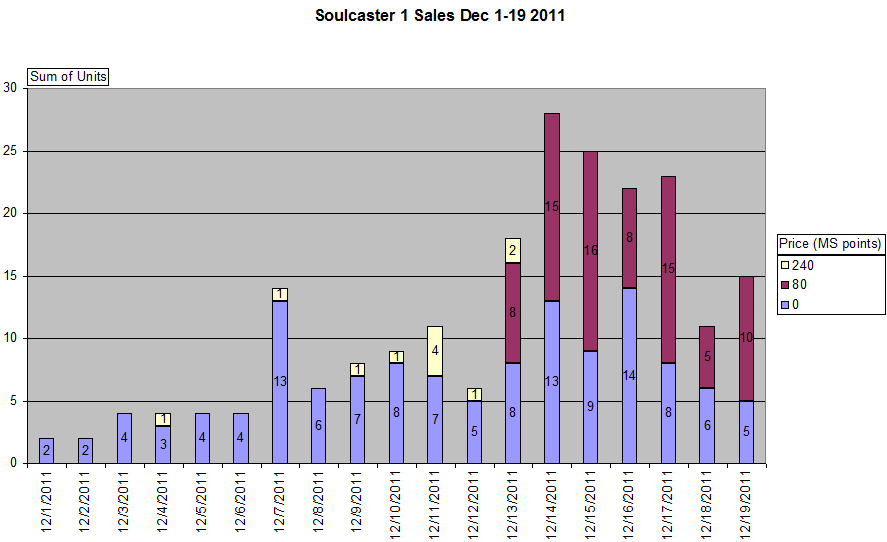 One week ago, on December 13, I dropped the prices of my first two games, Soulcaster and Soulcaster II, to coincide with an article I wrote for IndieGamerChick (later picked up by Gamasutra).  The short story is that Escape
Soulcaster and Soulcaster II are now 80 Microsoft Points!  Yup, just one US dollar. This is part of a pricing experiment. Read more in my guest editorial at IndieGamerChick, including juicy sales data!
As you can see from the cover art links to the side there, I've moved the soundtrack over to Bandcamp where you can listen to it for free online, and if you really want to own it, you can pay
It's been forever since I've compiled the reviews, interviews, and mentions from around the interwebs relating to Soulcaster II.  Let's get this party started! Fire up Google Translate for Interview – Ian Stocker, créateur de Soulcaster II from French-language games website