The final logo is here! Randy did an amazing job on this. Here's a wallpaper which integrates some of the new gear elements he added earlier in the week. The text logo is featured on the all new EG2
// intro Two weeks ago, I took my XNA dungeon crawler/tower defense hybrid to Newgrounds. The port was entirely the work of Kevin Gadd who stuck around during the first week to push no fewer than 8 patches.  This
For those of you who haven't yet played the Soulcaster games on PC, here's your chance to own both at a $1.02 discount compared to buying them separately ($2.99 USD each) on Desura. The best part is that despite
A year ago I wouldn't have thought it possible, but a major press mention has actually made a noticeable impact on sales. Last week, GameSpot posted It Came From Xbox Live, which featured Escape Goat very prominently and positively.
Josiah Renaudin of PSNFans interviewed me via Skype just last week.  Listen here! 
Watch live video from AriaBlarg and Friends! on TwitchTV Last Friday I got to be part of Aria's full playthrough of Escape Goat as an in-studio guest. Even got to field some questions from the audience via chat.  Props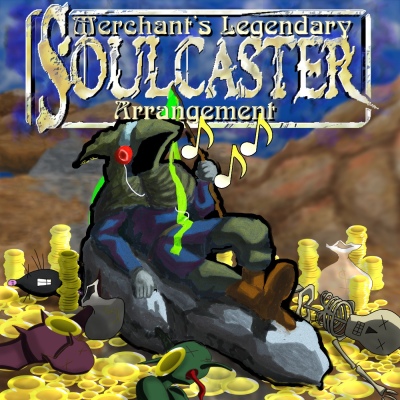 It's official: Indie Royale has added some music content to bundle purchasers, including six never-before-heard Soulcaster remixes done by some talented friends of mine. Back when we were setting up the bundle, the Royale crew asked about adding the
Read my follow-up pricing article at IndieGamerChick.com to find out more.