Today I held a small fan-art contest on Twitter.  The submissions were excellent all around, but one in particular stands out as the clear winner.  I'm going to hang this on my wall:
Grand Prize Winner: @17wizards
Congratulations! You've won an Escape Goat T-Shirt and the Indie Royale June Bug Bundle.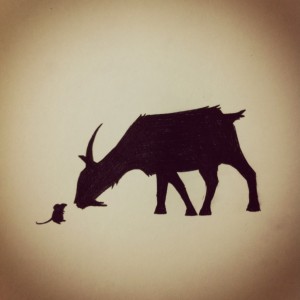 Runners-Up: @theonlyadze and @sobou
will each receive a copy of the Indie Royale June Bug bundle!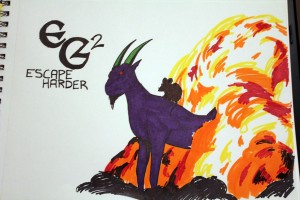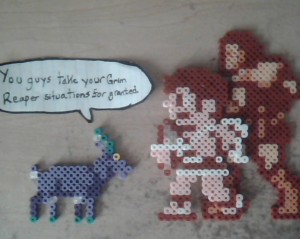 Honorable Mentions (still pretty epic)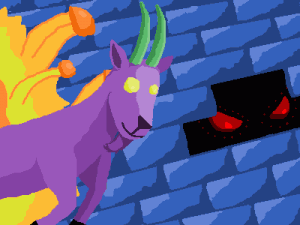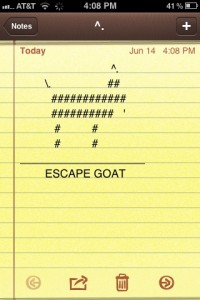 It's kind of too bad that I had to pick winners, because for me it's cool beyond words to have created the subject matter that yielded these works of awesomeness.  But ultimately it is a contest, and that means ranking, and that means I've got to man up and pick the winners.
Thank you all for submitting these!  I'll be proudly displaying them in the Fan Art showcase.